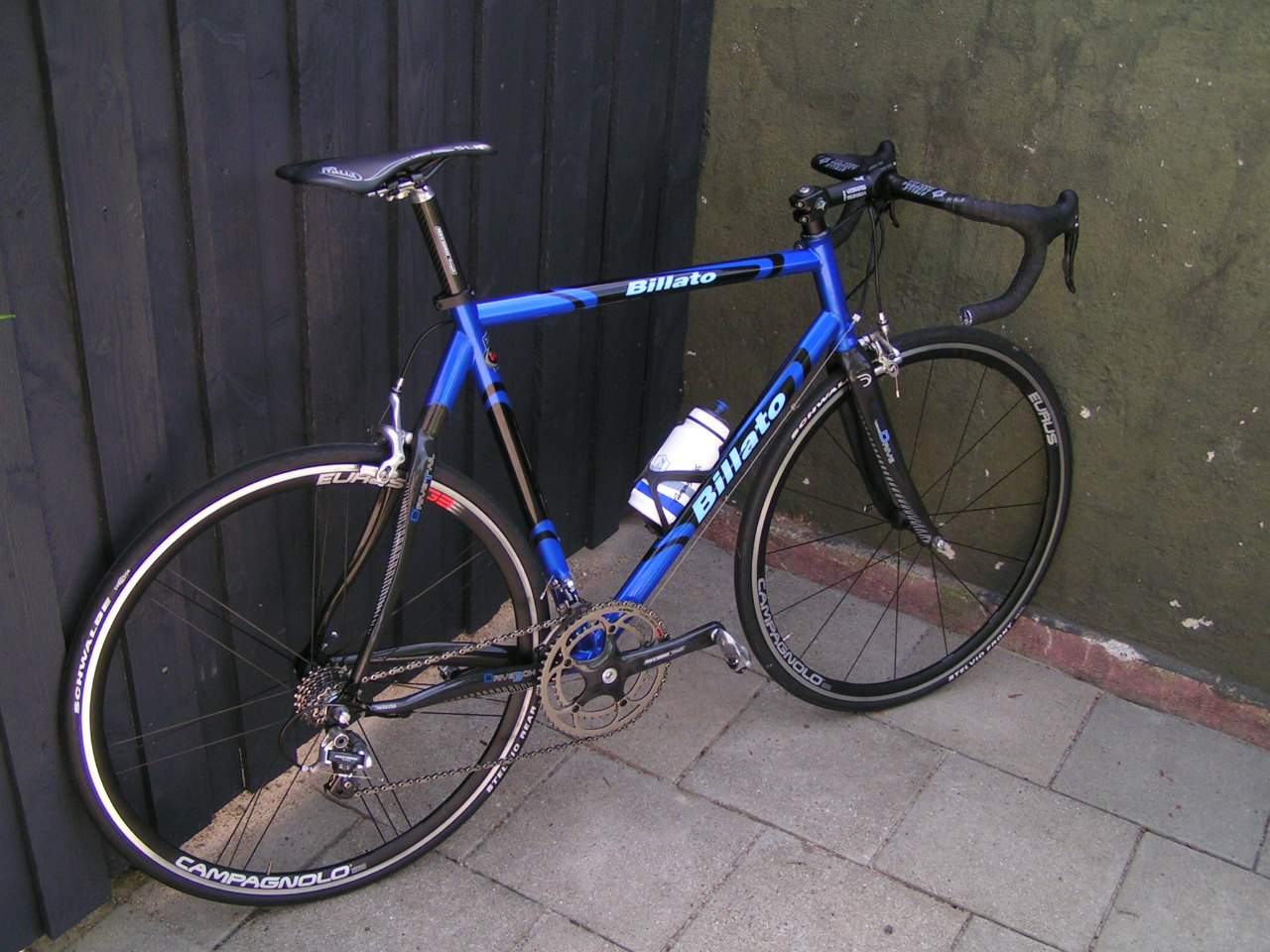 "A few Billato brothers, a couple of Neils, some time, money and some of the best Campy-parts...
- that's what it takes to make a dream bike...

It fits perfect, it rides fantastic and it looks better than anything I have seen before...

Jan

- anyone who rides a bike is a friend of mine...

Let's take her
back to Italy:
Stelvio 2006
here we go..!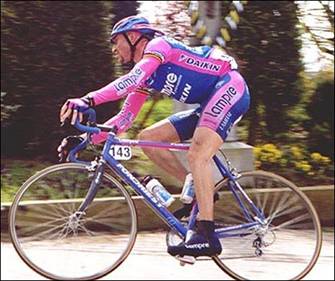 Ludo Dierickxsens on an EOM 16.5 frame
- built by Billato
"We sometimes build the frames for the Lampre team. We once built some EOM frames, especially for the 2001 Paris-Roubaix. Dierickxsens would not give back the frame after the race! He rode it all season and even in the Tour De France and afterwards in all the criterium's around Europe. He loved the way the frame handled and its comfort. He could have chosen to ride frames built from U2 and carbon fibre, but he preferred the EOM. That for me is the best endorsement".
Neil @ Volare (Billato distributor)
Specs.: Billato Epoca
Frame/telaia: Epoca, 57cm + carbon tail
Colour/colore: blue/black
Groupset/gruppo: Record Ultra + carbon
Sadle stick/reggisella: Record carbon
Ahead/sterzo: Campagnolo hidden set
Wheels/route: Campagnolo Euros G3
Handlebar/curva: Stella Azzurra Profi Ala
Stem/attaco: Stella Azzurra Mag, 130mm
Sadle/selle: Selle Italia SLR "carbon"
Pedals/pedala: Campagnolo ProFit
Tires/gomma: Schwalbe, Stelvio
Weight: 8.5kgs total

Spare: Chorus CT-crank (for mountains)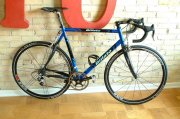 Click to view the bike
Read about the comfort ride...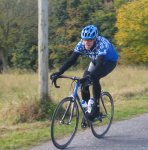 When Billato builds frames with EOM, they choose the tube thickness and profile to suit the frame size.
So, for my size, they have used the 35mm/0.4mm -.65mm diameter top tube and the 42mm/0.45-.75mm down tube.
The seat tube is a 35mm/ 0.4-.65mm.
This makes the best combination of strength and performance. EOM is very light, but its surface treatment means it is able to resist knocks and bumps far better than an alu tube.
The frame combines the best of both steel and carbon materials with all day comfort and the fast and powerful response of a super light oversized steel frame.
You need to ride one to believe!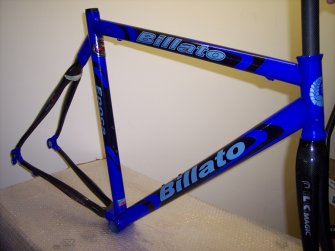 Click to see Why I ride Campy
Other bike stuff:

© Tafi - alias Jan Tofte-Hansen - 16.06.06
campyonly@hotmail.com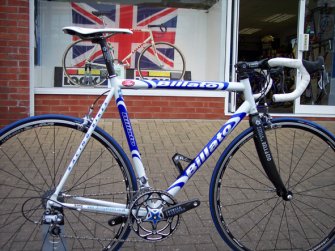 Sheldon Brown on Billato:
Roberto Billato and his two brothers, Stephano and Silvano, have built the company their father founded just after the end of World War II into Italy's premier frame building company. And while you may not recognize the name Billato, you are familiar with the family's works of art. Billato frames have won World Championships both off-road and on the road, in countless many spring classics as well as in a little race called the Tour de France. Indeed, there are less than a handful of bicycle companies who can boast such a long list of victories. Which is certainly why many of the worlds most prestigious brands rely on the Billatos for their craftsmanship.
Images: Courtesy of SKINNYWHEELS, UK

Crono bikes? - a Billato specialty...
See for your self
The B-logg:
The new frame ordered: 2/2-05
The Campy parts ordered: 3/3-05
Wrong wheels received :( : 10/3-05
All Campyparts received well: 8/4-05
Frame finished in production: ??/5-05
The frame arrived !!: 24/5-05
Most parts fitted - looks nice!: 30/5-05
Stella Azzurra parts arrived: 5/6-05
Late night: Everything ready: 16/6-05
First short drive: F A N T A S T I C ! : 17/6-05
Sun shine + 70km trip with friends :) : 18/6-05
Small trip after retightening everything : 19/6-05
Decented with >75km/h - runs on rails! : 20/6-05
Did +130km solo - fantastic comfort : 7/7-05

Took her to Italy: Stelvio, Mortirolo...: : 24/6-06